Does anybody happen to know whether the bench on the picture above is an original Mustel bench at all?
How many types of Mustel benches were there, by the way?
There seems to have been an older type, in neo renaissance style, of which I know two preserved examples, one in the Metropolitain Museum of Art / NYC and another identical one in the collection of Mark Richli: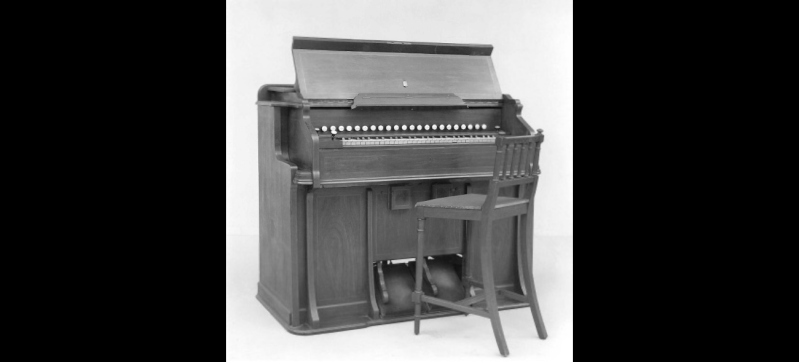 (Met. Mus.)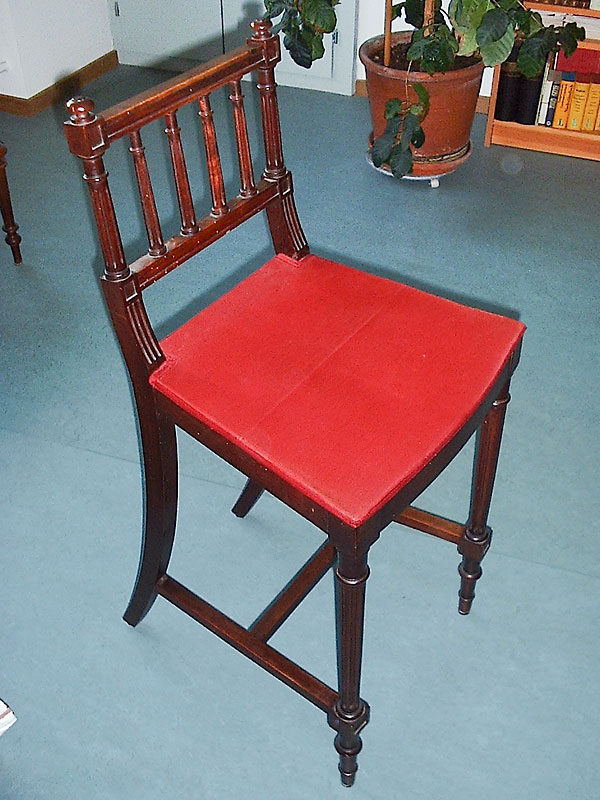 (copyright M. Richli, image taken from his homepage)
Apart from that, there seems to have been a later model in art nouveau style: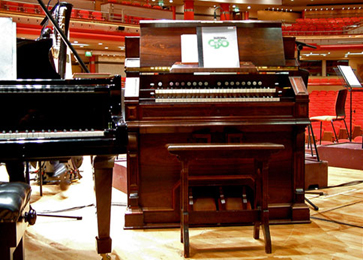 Dos anybody know more preserved Mustel benches of these two types or other styles of Mustel benches?