Hi all
As mentioned couple days ago under another topic I post couple of pictures of my Schiedmayer harmonium action. I was wondering it's strange mechanism that differs from usual 2 set of reeds harmonium.
When I bought this instrument I was not able to test it due to cracked pallet timber and didn't have a clue how it might play or sound.
There are 8'+16' ( (1) Cor Anglais + (P) Pedal Bass ) reeds in bass and 8'+8' in treble ( (1) Flute and (C) Cremona ) then Melodia Cremona stop.
Now when I assembled action back together and looked it more carefully I realized functionality of action as a whole.
If you look 3rd picture you'll see additional mechanism on the top of the keyboard. When Pedal Bass stop is activated mechanism allows only lowest note pressed play from 16' reed set and all notes from Cor Anglais 8'. Similar functionality is when Melodia Cremona is activated. Then only highest note at treble side is played 8'+8' and rest of treble plays only Flute 8'.
Have someone from this forum seen this kind of action used by some other manufacturer or is this only Schiedmayer specific?
I find this quite unique way and I'm more interested to feel and hear how this instrument plays after bellows have been repaired.
I'll keep on posting pictures when something is available.
I didn't translate this with google, if some one is willing to translate this to French please do so.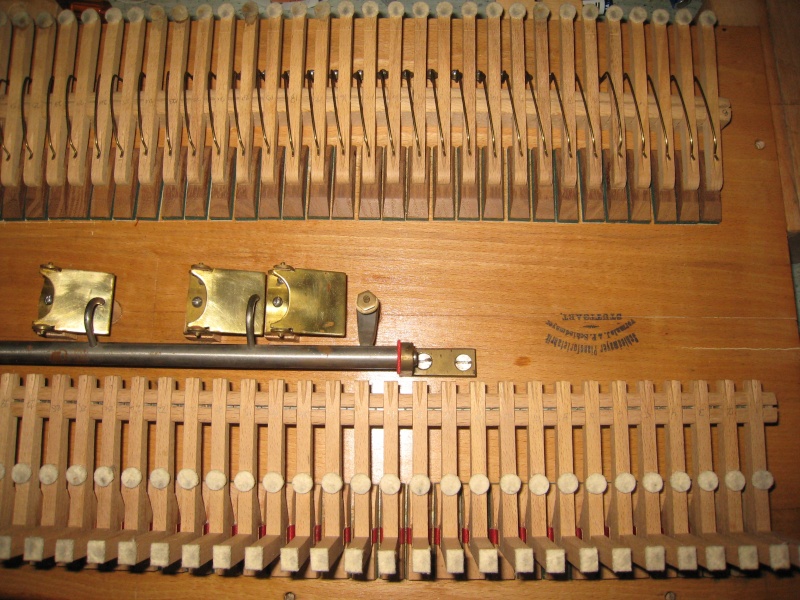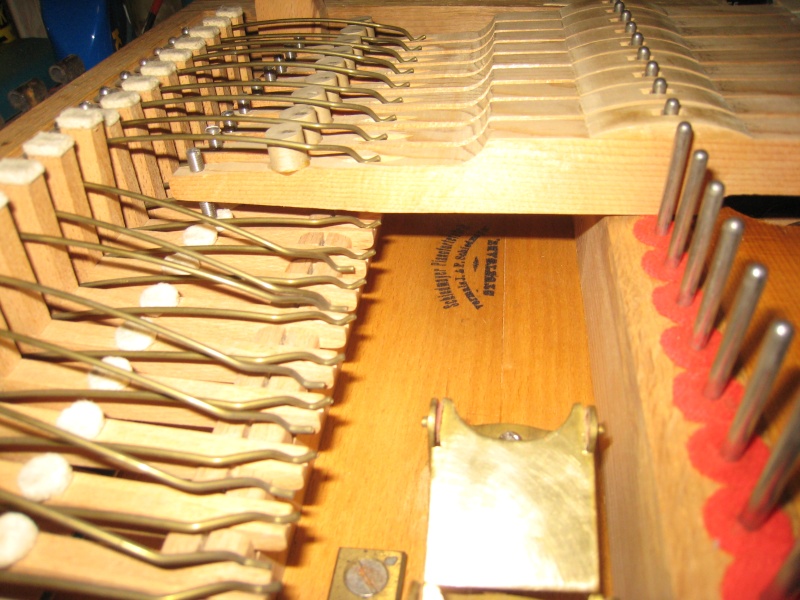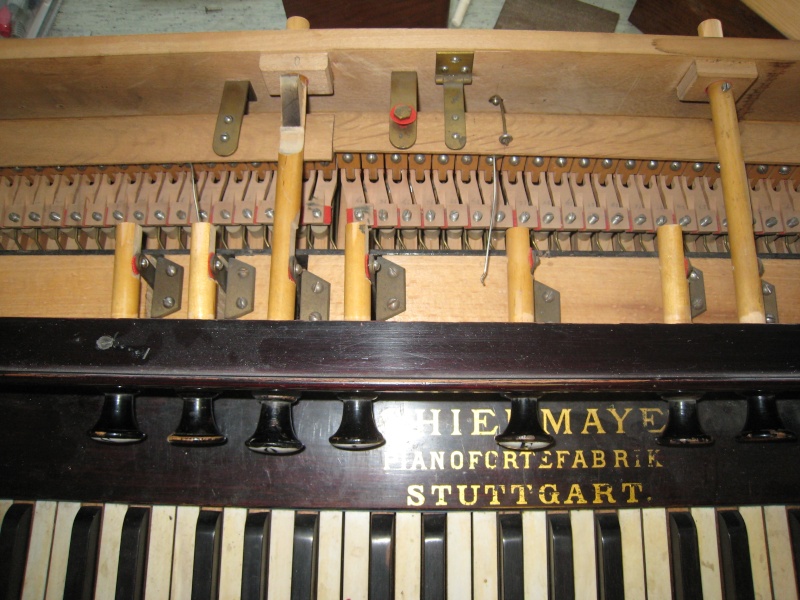 Best Regards Jaakko