Hi
I thought to share info how to make "quick and dirty", but efficient and cheap device for heating rusted screws.
What you would need is toroidial transformer 230VAC/150-400VA. I had transformer taken out from old overhead projector 230VAC/180VA that should be sufficient for harmonium purposes.
Then you'll need 6mm2 cable couple meters. Then multimeter would be nice to check output voltage and current taken from 230VAC mains. Transformer I used was 180VA so maximum current that it should take from mains is approx 0.8A.
Then the difficult part
. I wrapped 3 turns of 6m2 cable around toroidial and checked output voltage and current taken from mains. Volts were around 0.8VAC and when output cables were shorted current taken from mains was under that 0.8A limit.
Added 2 more rounds cable to get 1.3VAC output and when output cables were shorted 0.8A was taken from mains. This should give maximum output current that toroidial transformer is able to give. In theory it should give 1.3VAC/140A but assuming 60% efficiency and losses in cables 70-80A current should be achieved.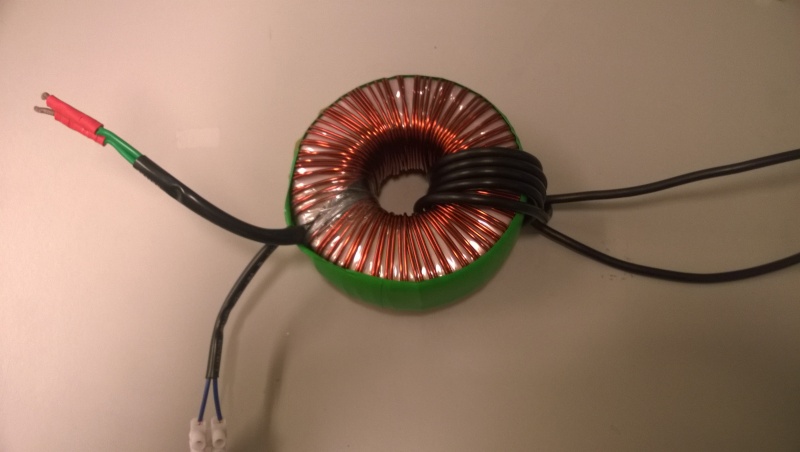 Heating metallic screw to red hot took 8sec's. I think that is good enough as harmonium repair is hobby and you should not hurry, experts they can purchase better device, if humor is allowed
.
Cables are getting also hot and you should make some kind of handles to make operation bit easier. Also good case is mandatory to avoid live cables to be visible. 1.3VAC voltage is low and it is isolated from mains so it is fairly safe to use.
Similar approach should work in USA but voltages and currents should be re-calculated.
Then comes the disclaimer:
I won't take any responsibility of electrical shocks, burned house, curly hair or any damage to instrument or personal property. And don't try this if youre not familiar with electricity. And when testing keep always left hand in pocket (old tubeamplifier repairers words of wisdom). Ask your friend who is electrician to help if youre uncertain what to do.
And once again don't try this if youre not familiar with electrics.
Feel free to ask if you have any questions. And I hope someone finds this useful.
BR, Jaakko