Hi all,
I'm Kees from Holland.
Sorry I don't speak French
 Reading gets better and better by looking in this forum regular
(and the help of Google Translate of course)
Since half a year I play harmonium and bought one in France last summer.
It's an Alexandre & Fils 4,5 play and percussion.
Registers:
Left: Sourdine, Forte, Basson, Clairon, Bourdon, Cor Anglais (with percussion)
Middle: Grand Jeu, Expression
Right: Flute (with percussion), Clarinette, Fifre, Hautbois, Celeste, Forte, Trémolo
Almost everything works, just a little leaking in the instrument.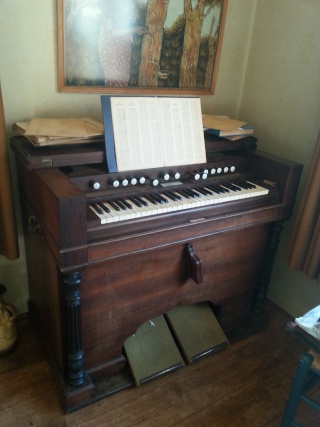 After I collected it, I cleaned everything to get the dust of.
For good playing I think it needs a repair, but I think this will be a big spend of money.
What do you think it's worth?
Some marks & pictures of the inside: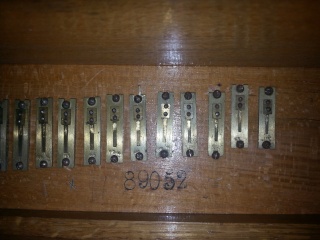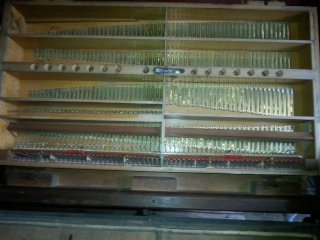 The leather seal near the arrow is broken, maybe the cause of the leakage?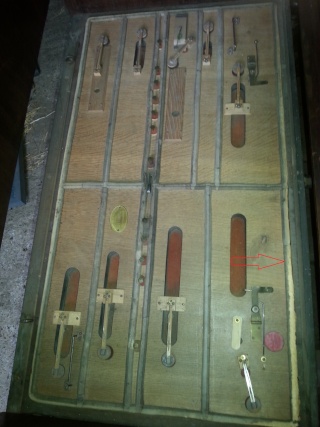 Backside